Top quality voice-over recording – clear, distinctive, clean. All formats are available. Delivery of your choosing, including FTP and e-mail.  Short projects can be delivered within 24 hours.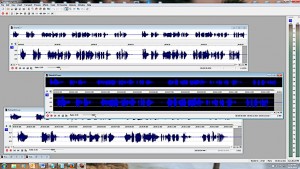 Advanced Audio Production – This can be your one-stop shop, if you desire! Editing, royalty-free music beds, special effects, format conversion and output mastering is available for ready-to-use audio.
Editing – If you are a Voice Actor with pre-recorded tracks in need of editing aid, please contact me.
Project Payment – I accept payment through PayPal. Please include the Invoice number or Job number when submitting. Click the button below to pay.